In February 2019, the Boetzelaer swimming pool in Monster, The Netherlands, was destroyed by a major fire. The owner of the swimming pool, Peter Wielaart, decided almost immediately that a new swimming pool would be built within two years. De Vries en Verburg was commissioned to build the new swimming pool and asked us to treat the inner walls and roof plates with a coating resistant to moisture and chlorine fumes. In this way, we could contribute to this great project.
The request
The request that we received from De Vries en Verburg was to protect the Xella autoclaved aerated concrete plates against high humidity and chlorine fumes from the swimming pool. We have included the most important requirements in our product selection, namely high vapor density, resistance to chlorine and elasticity. We opted for the RibbFill Control Coat for this project. The advantage of this coating is that, in addition to being vapor and airtight, it offers the correct hygienic finish. The resistance to chlorine in combination with a high elasticity, allowing the product to adapt to the movements of the building, makes it the suitable coating for this project.
Phases
We build up the protective system from several layers. First of all,  we treat the seams between the panels with the elastic sealant RibbSeal. Subsequently, we pretreat all aerated concrete with a suitable primer for this material, namely the CorrFill Primer BN. This primer fixes porous surfaces such as aerated concrete and makes sure that the coating has excellent adhesion. Finally, we apply two layers of RibbFill Control Coat in the color RAL 9005. This airtight and vapor barrier coating is extremely suitable for long-term protection of the construction due to its elasticity and durability.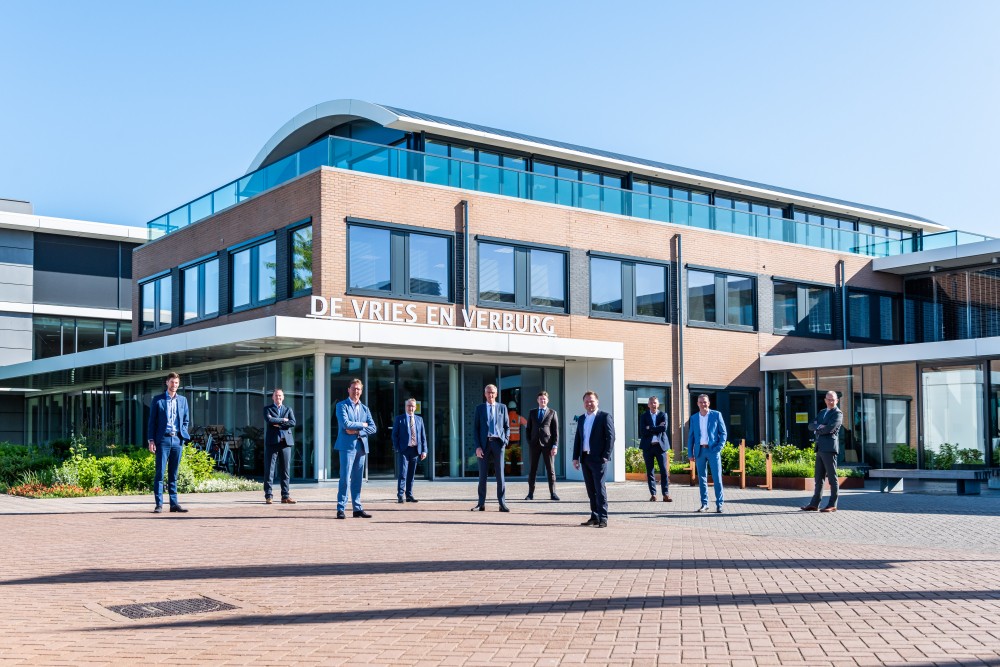 We have experienced Ribbstyle as a company with expert advice that thinks along for solutions. In short, a pleasant company to work with.
Completion
After dealing with the necessary challenges, we could complete the work in good order. Due to the rainfall in the autumn, it proved difficult to start the project immediately, which made carrying out all work on time a challenge. Thanks to the good cooperation with the contractor of De Vries en Verburg and the flexible attitude of both parties, we have achieved a good end result. We are proud that we were able to contribute to a leading project such as this, with our products and techniques, and appreciate the collaboration with parties such as De Vries and Verburg.
Would you like more information about the solutions described in this project? Or our other solutions? Please contact us and we look forward to assisting you.