The request
In the request of Fruit farm van Damme in Nisse, we were asked for the gastight 'ribbfilling' of a few CA/ULO cold rooms. The task was to apply our gastight coating system to the corner joints of four new CA/ULO cold rooms. He also asked us for a special protection of the coating in the wall/floor joints. Because of the previous carried out projects that were satisfactory, he came back to us with his request.
Phases
First, all joints are cleaned thoroughly with a cleaning agent and a piece of cloth. When this is dry, a primer for sandwich panels, CorrFill Primer DL, is applied. This product has an average drying time of 12 hours. At the same time, a primer for the wall/floor joint is applied, CorrFill Primer PA. The drying time is 24 hours. Consequently, the first layer of RibbFill Control Coat is sprayed onto the joints. Then, the polyester fleece CorrFill Fleece ZG is smoothed out into this wet layer of coating. After a drying time of 24 hours, the system is finished off with a second layer of RibbFill Control Coat. The extra protection of the wall/floor joints is secured in the floor about a week later.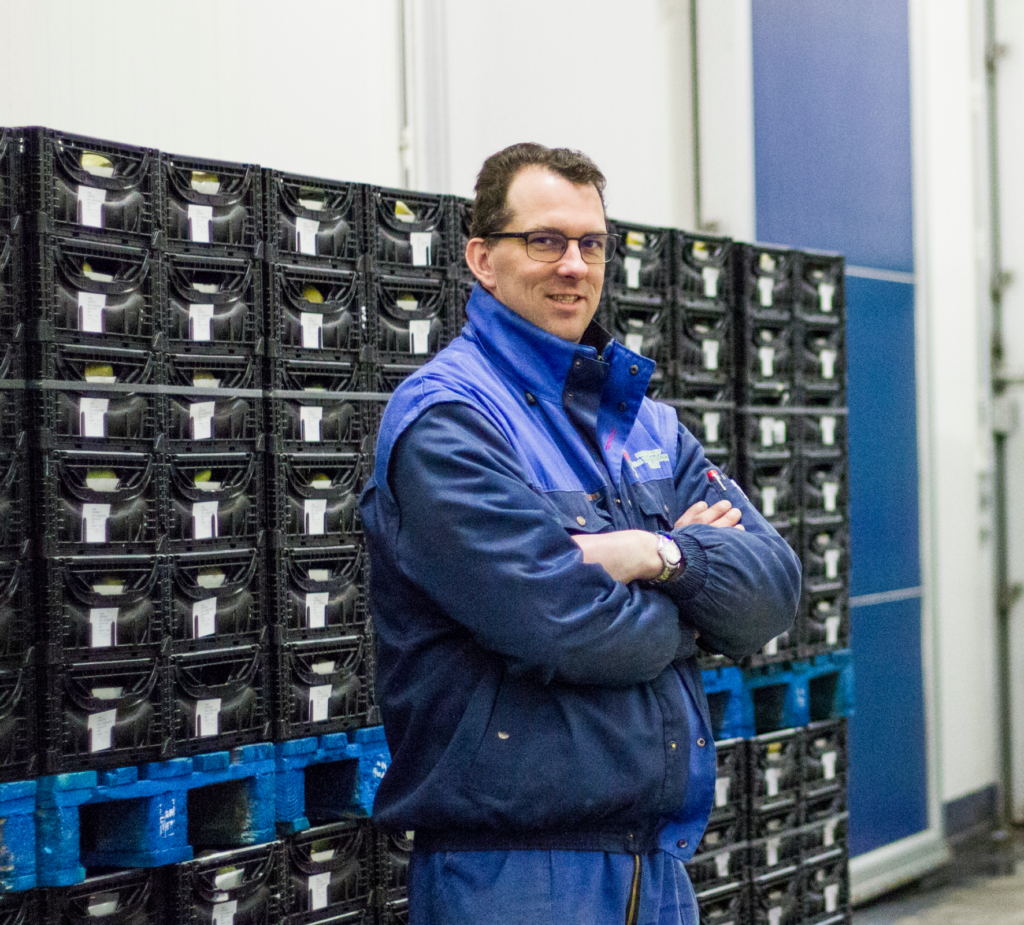 With RibbStyle's gastight coating I am sure that my fruit storage rooms are gastight at present and in the future.
Completion
After the second layer of coating our system is what it should be. It has been agreed with Henk that he will call if something is not in order. Fruit farm van Damme can now use these CA/ULO cold rooms for the long-term storage of fruit. For Henk, it gives peace to know that the rooms are gastight and that they can be well kept on regime.