Product description
CorrFill Fleece ZG has been developed to reinforce and give structure to the joints in a Ribbstyle coating system.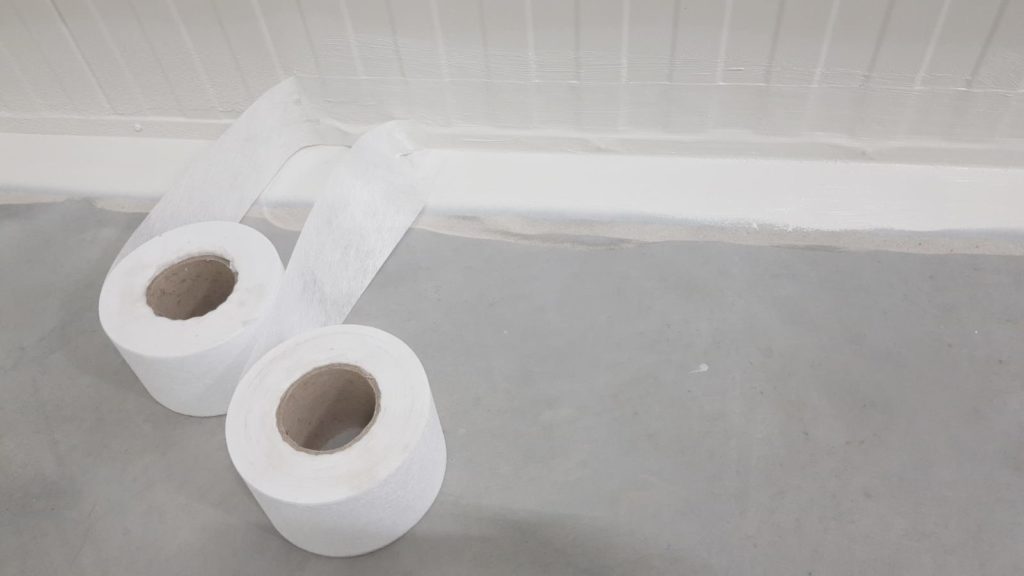 Properties
Improves the mechanical strength
Resistant to UV, atmospheric influences and micro-organisms
Temperature resistant to 180°C
Moisture resistant
Application
Easy to apply. Apply onto the first layer of wet coating.
Consumption & Packaging
Rolls of 100 m1
Widths of 10, 15 or 100 cm
Technical data
Colour

white

Material

100% polyester

Density

46 g/m²

Thickness

0,27 mm

Moisture resistance

inertia through damp of less than 0,5% to 98% R.H.
(less than 0,3% absorption after 24 hours of immersion)

Tensile strength

daN/5cm MD > 12
daN/5cm CD > 9,5

Elongation at break

% MD 19,7
% CD 38,3

Air permeability

l/m²/s 4530

HS-code

56031290
Surface preparation
Clean and degrease the substrate. Apply the required Corrfill primer to the substrate and subsequently the first layer of Ribbstyle coating. We advise to reinforce joints, cracks and dilatations with CorrFill Fleece ZG. This fleece is applied to the first layer of wet coating.
Sustainability & Storage
CorrFill Fleece ZG has an unlimited shelf life, provided that the rolls are well protected against moisture.