Request
During our visit to Enza Zaden we were asked whether we have a solution to apply a vapourtight barrier onto the autoclaved aerated concrete walls of the new storage facilities in the Zandsloot building. On the basis of the current situation, it is impossible to maintain an air humidity of less than 35%. One of the possible causes was the fact that the autoclaved aerated concrete walls are too porous to reach the conditions in the storage rooms with the current installation. Both parties see added value in applying a vapourtight coating on the walls of these spaces. In this way moisture transfer is excluded.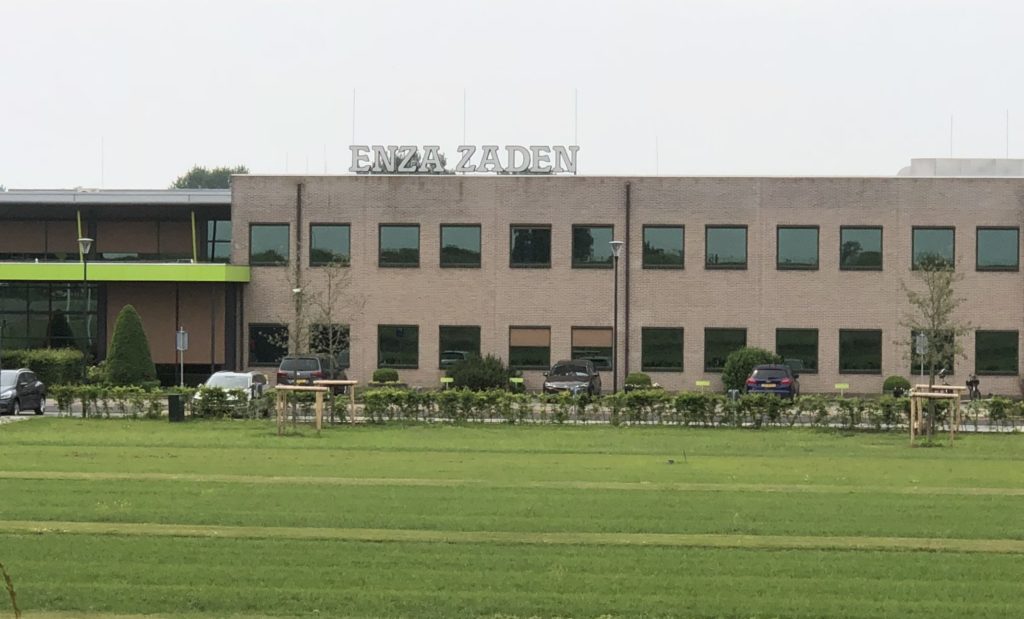 We are very satisfied with the cooperation and results of the treatment of the storage by RibbStyle.
Phases
We start by sealing the joints between the autoclaved aerated concrete walls. For this RibbSeal, a high-quality elastic sealant is used. Subsequently, all shelves and parts of the ceiling are covered to keep them clean. Then, the ceiling is partially removed to be able to coat behind the slabs up to the concrete ceiling and the floor is covered.
As first layer, we apply the adhesive primer CorrFill Primer BN. This is to form a good bonding bridge between the aerated concrete and the vapourtight coating. After this, the first layer of CorrFill Indoor Coat is applied. Then this coating is brushed through after application to make sure that the substrate is completely filled. Finally, this layer is sprayed again with CorrFill Indoor Coat. The total consumption of coating is 1,5 kg/m².
Completion
After completion of the project, it was checked together with the customer whether everything had been carried out as desired. The client indicates that the coating was applied in a neat and accurate way. Especially the fact that there were no remnants of the coating left on the cables, switches or other elements on the wall, was to full satisfaction of the customer.