Request
AVK Plastics BV from Balk is manufacturer of recycled plastic products. Through their impressive growth in the past few years, there was a need for a new production and storage space. These spaces were built with Hebel prefab autoclaved aerated concrete elements, marketed by Xella Aircrete Systems (XAS).
Hebel autoclaved aerated concrete
Hebel autoclaved aerated concrete is fire-resistant up to 360 minutes. In addition, it has excellent insulating capacity. The elements can easily be bonded into one structural whole. These Hebel walls were built between the production space and several storage spaces. Autoclaved aerated concrete consists for more than 50% of tiny petrified air-filled cells. It is a stony and porous material, which means that it can release particles.
Where RibbStyle steps in
For companies such as AVK Plastics, that dispose of several high-quality machines, it is of huge importance that no dust or loose particles end up in these machines. It is also important that the spaces are easy to clean, even with a high-pressure sprayer. AVK Plastics therefore asked us to visit their company and provide a neat and functional finish for the aerated concrete walls.
With our coatings we will pack the walls, as it were, and ensure that they are even, dense and hygienic. In this way, the wall is easy to clean, without leaving any dirt in the stony material or particles being released. Our coating also is not fire-propagating, thus the fire-resistant property of the cellular concrete remains completely intact.
Phases
At first the walls must be free of any unevenness. The plastic plates next to the columns had to be removed, to make sure that our team was able to access everything. When we arrived on location we started with covering all door frames, pillars and windings to protect them from spray mist.
Then we could start applying our products. Firstly, all horizontal joints were sealed with our RibbSeal. After that, all elements were treated with CorrFill Primer BN. This primer ensures an optimal adhesion of our coating on absorbent surfaces and has a large fixation capacity. After that our RibbFill Control Coat was applied, with a consumption of approximately 1 kg/m². This consumption was sufficient as this wall is not cleaned thoroughly every day. The wall/floor joint was also sealed with RibbSeal.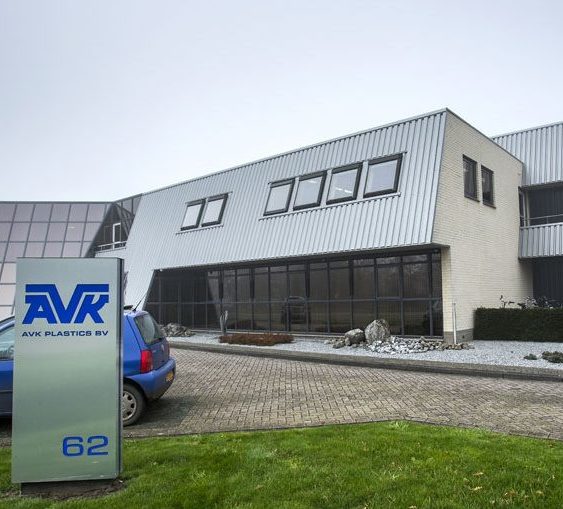 The cooperation with RibbStyle went exceptionally well, especially their flexibility was very pleasant. The coating has been applied to our full satisfaction by RibbStyle and has given our factory a neater look.
Completion
After completion of the project, we evaluated with the client if everything had been executed properly and according to their needs. Without treating the Hebel wall with our coating, it can release particles or dust that affect or slow down the main process. The coating provides a good solution and adds an extra dimension to the fire-resistant Hebel aerated concrete walls. Vally Hoogland of AVK Plastics indicates that there is a fresh and sleek appearance in the spaces thanks to the coating.
"The finish is a combination of functionality and aesthetics".