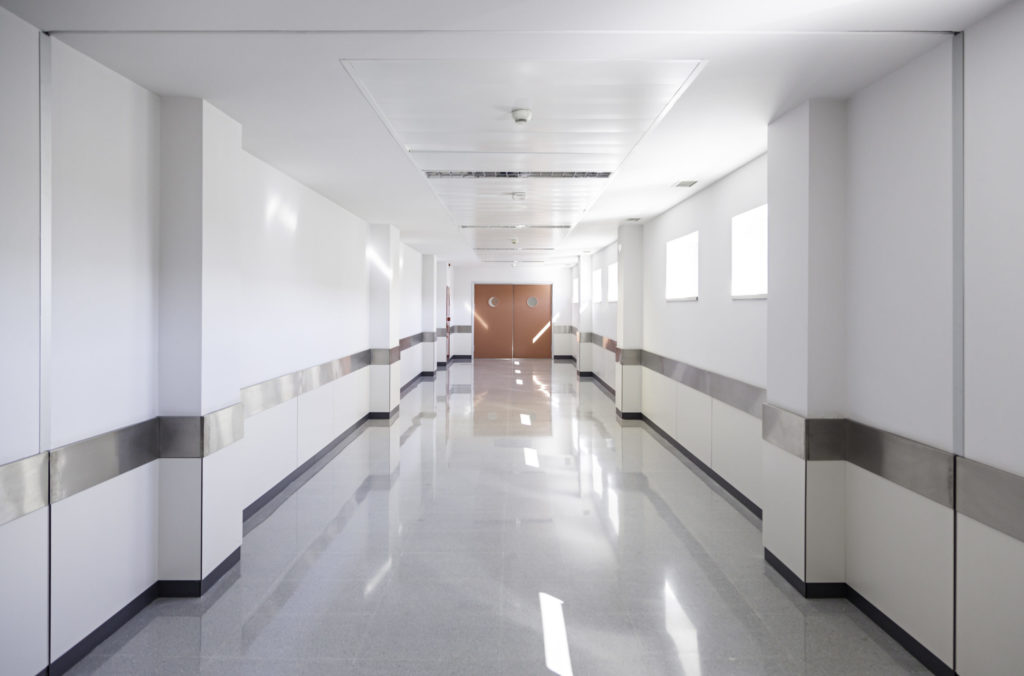 Airless application
First we apply the right primer that ensures an ultimate bonding with the substrate. CorrFill Primer DL is the right primer for sandwich panels or panels with a lacquer layer. With porous substrates such as sand-lime brick or cellular concrete, CorrFill Primer BN ensures the right bonding. After the primer has dried, we apply our coating with an airless spraying machine. Our RibbFill Control Coat is extremely suitable for airless processing.
In this way we can provide the entire surface with a uniform layer thickness. This gives you smooth, hygienic walls. That is why RibbStyle coatings are ideally suited for the use in environments where strict hygiene requirements are set, in order to create a hygienic working environment.
Hygienic topcoat
We have developed our product ProFill Topcoat HG for industries with high standards of cleanliness and hygiene. This top coat is extremely resistant to moisture. On top of that, it provides a very smooth finish onto our coating system and is at the same time resistant to several cleaning agents. RibbStyle products are very suitable for applications in laboratories, cleanrooms or hospitals. Our floor coatings are also applicable to this industry.