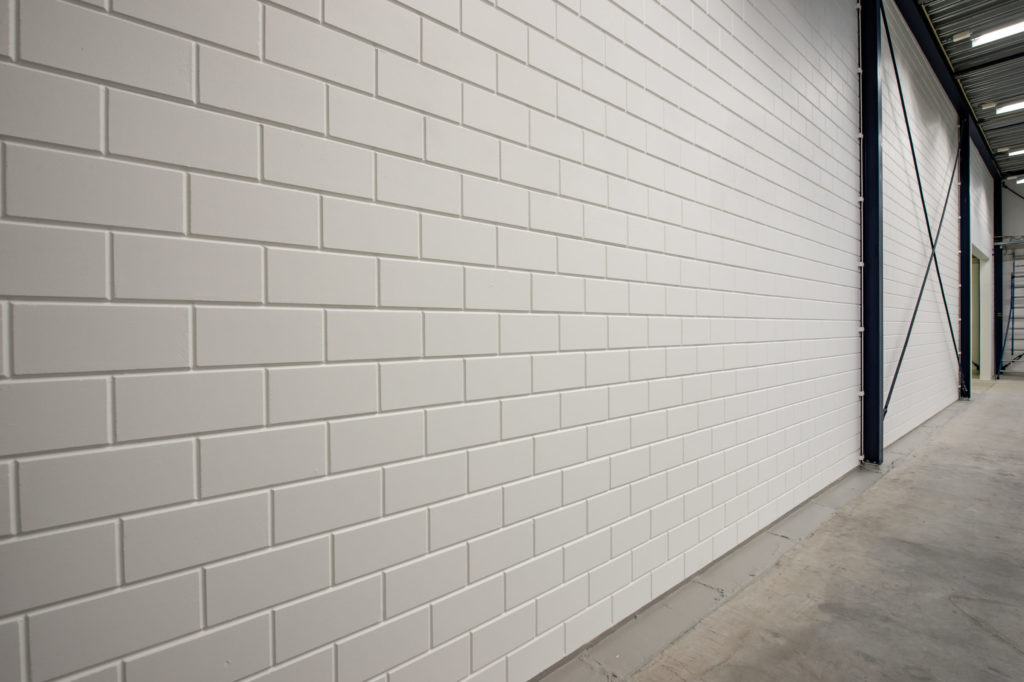 Aerated concrete walls
Are you working in the construction industry? Then you might be working with aerated concrete or sand-lime brick. These materials are used for all kinds of exterior and interior walls. Aerated concrete in particular is a good insulating and extremely fire-resistant material. In addition, it is lightweight and durable. Limestone is a somewhat heavier material with a high constructive value. Both materials with their own properties make them a good solution for construction that meets all building regulations.
Dust-free and vapour-tight finish of aerated concrete and sand-lime brick
Both materials are made from natural sources and therefore stone-like. Small pieces of concrete and dust may come off over time. This can easily cause problems for companies with high-quality machines or robots. In addition, the porous surface is more sensitive to dirt and more difficult to keep clean than traditional concrete or stone. That is why the Ribbstyle coating fits in perfectly with this. The RibbFill Control Coat from Ribbstyle is applied to the entire surface and to all seams which makes it suitable for airtight construction. This ensures a flexible, dense and smooth layer in which no dirt, vapor or air can go through. The application of RibbFill Control Coat has no adverse effect on the fire resistance of the aerated concrete or sand-lime brick and therefore makes it a fire-proof whole. If necessary, the treated wall can also be finished with a protective or extra hygienic top layer.
When we moved to our new building, we treated the walls with our RibbFill Control Coat. For extra hygienic protection, we have finished this with our ProFill Topcoat HG. As a result, the walls do not give off dust and they are protected against dirt and moisture. We also have various solutions to make the wall/floor connection liquid-tight or chemical-resistant.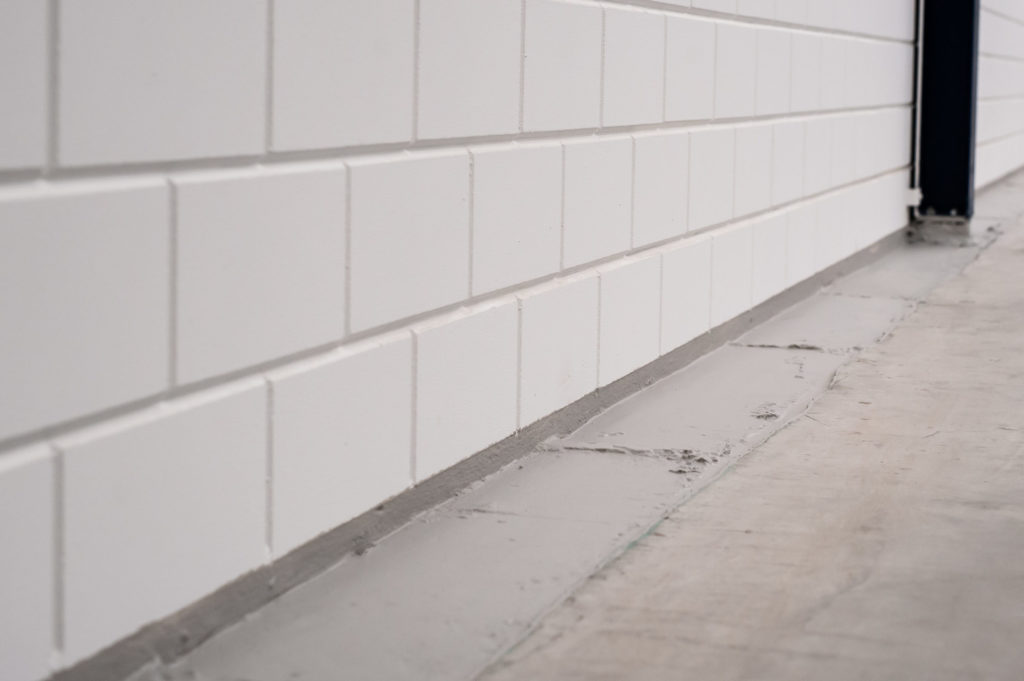 Airtight and hygienic spaces with Ribbstyle coatings
Aerated concrete and sand-lime brick are fire-resistant for a long time. This makes these solutions extremely suitable for storage areas, factories and warehouses and they guarantee the safety of the personnel. In combination with Ribbstyle's sealing coating, these walls are not only fire-resistant, but also appropriate for airtight construction. It is even possible to clean the walls with the high-pressure cleaner. This makes the coating a good solution for workspaces where hygiene is important and airtight constructions. Think of applications within the catering industry, the food industry or hospitals.
By cleverly combining products, we create fire-safe, airtight and hygienic workspaces.
Are you looking for solutions for rooms with high requirements in terms of vapor tightness, hygiene or chemical resistance? Please contact us using the form below.