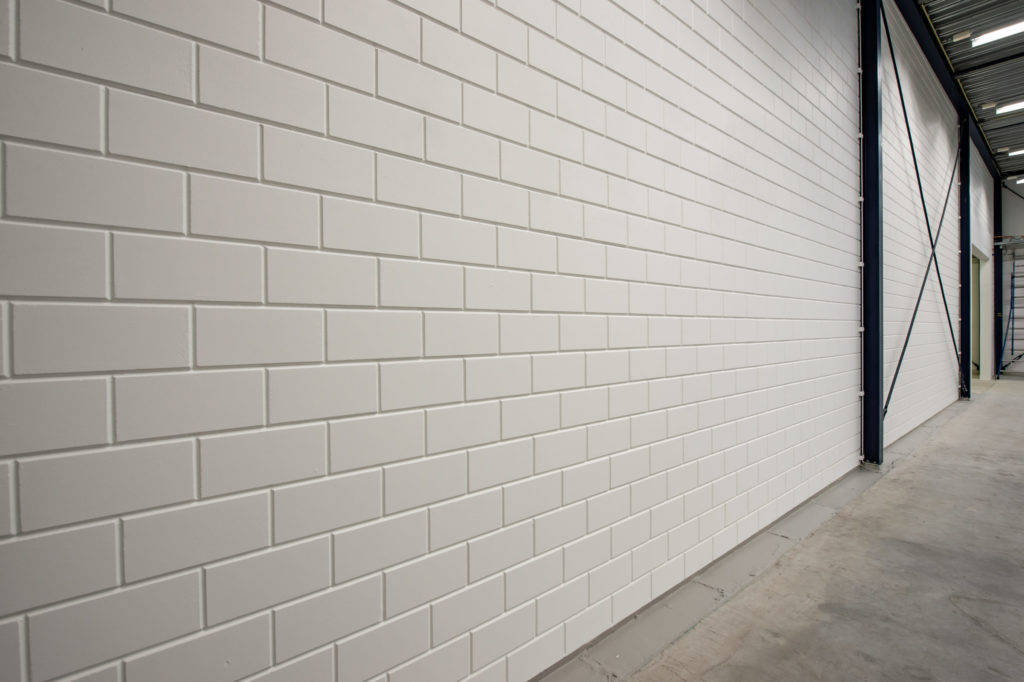 The prevention and elimination of dirt, moulds and bacteria are definitively main issues in keeping an area completely clean. A hygienic wall coating brings many benefits in hygiene sensitive areas. The hygienic wall paint of Ribbstyle makes walls easy to clean and eliminates any joints in which dirt could stay behind.
Food safe paint for food production spaces
The food safe paint RibbFill Control Coat is used to create hygienic walls. There is no need to do an extensive renovation of the production area, as the food safe coating can be applied to almost every existing and new substrate. In comparison to a hygienic wall that is created by placing a board, the coating does not lock in any moisture or dirt. The hygiene coating protects the underlying substrate, while making it impossible for dirt to affect the wall. Even tiles with joints are not difficult to transform into hygienic walls. The ProFill Topcoat HG can always be applied as an option to create an even more food safe coating surface.
Hygienic wall paint for bulk storage
In warehouses that store commodities and bulk such as cocoa, tobacco or rice, it can be a challenge to keep insects out and maintain a certain atmosphere with the right air and moisture balance. RibbFill Control Coat is a hygienic wall paint for commodity storages. The gastightness of the hygienic wall paint increases the effectiveness of fumigation or controlled atmosphere treatments, while the hygienic properties protect the walls of a bulk warehouse against dirt, infestation of pests and even infestation from the commodity itself, such as the acidity of cocoa reacting with moisture in the air.
Hygienic coating for medical industries
The gastight hygienic coating RibbFill Control Coat is also widely used in combination with a hygienic topcoat in the medical industry. Especially for areas in which a climate must be completely controlled and certain climate conditions must be maintained, RibbFill is a frequently chosen product. There is a small impact in the company processes, as there is no large renovation needed. This is a great benefit for several companies. In combination with our long-term experience in the application of coatings, we can offer our customers a reliable solution.
Advantages of Ribbstyle hygienic wall coating
Create hygienic walls free from joints that meet the requirements of today's food processing companies
Hygienic wall paint is cleanable with high pressure and cleaning agents
Ribbstyle hygiene coating can crete hygienic walls on every substrate in every industry