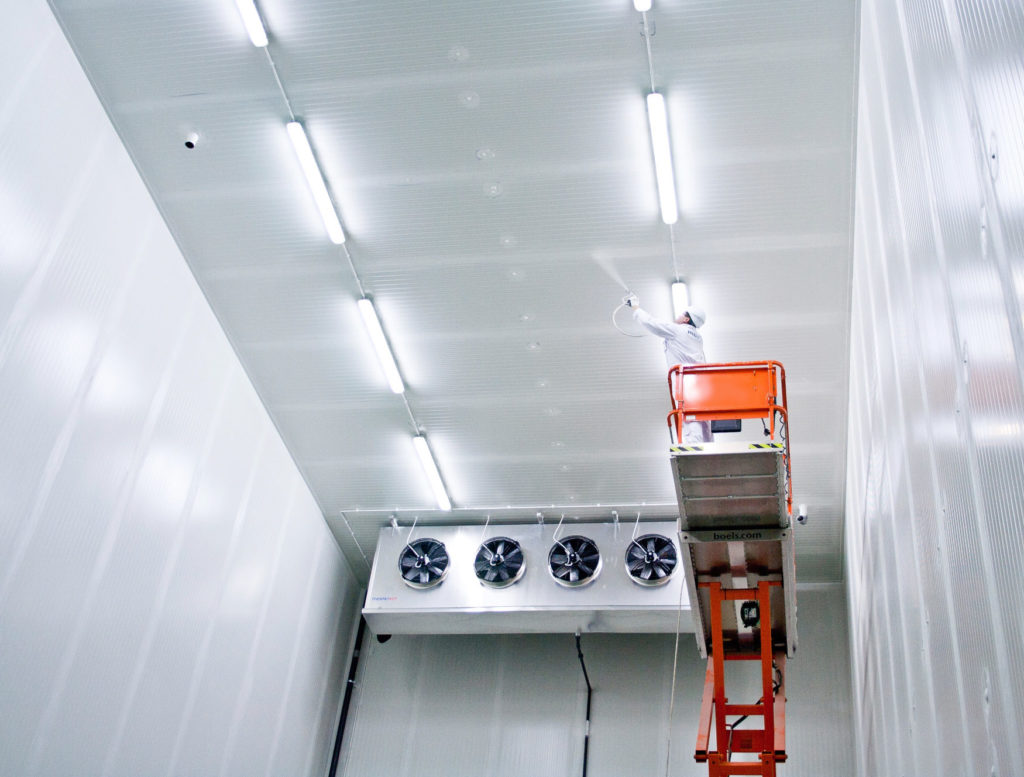 Controlled Atmosphere (CA) and Ultra Low Oxygen (ULO) are both techniques used in the storage of fruits and vegetables. Both techniques focus on preserving products in low oxygen levels.
Gastight finish
In CA, ULO and DCA rooms, even the smallest opening in a fruit storage cell can lead to a disruption of these techniques. The sealing of these spaces by using gas-tight doors, hatches and penetrations is just the beginning. Sealing the corner seams, vertical seams and possibly porous surfaces such as painted polyurethane foam is at least as important. By sealing it off with Ribbfill coatings we create a permanent gas-tight and hygienic finish to your panel seams.
Controlled Atmosphere / Ultra Low Oxygen technology is used in the fruit industry, but also in other industries such as museums, sport & leisure, fire prevention, disinfection and even pest control is also one of the possibilities. With coatings from Ribbstyle, you make sure your storage is gastight. For more information about our coating please fill out the form or contact us.
Benefits
RibbFill provides an extremely gastight finish to your fruit storage cell
Resistant, thick layer with elasticity up to 400%
More information? Contact us!