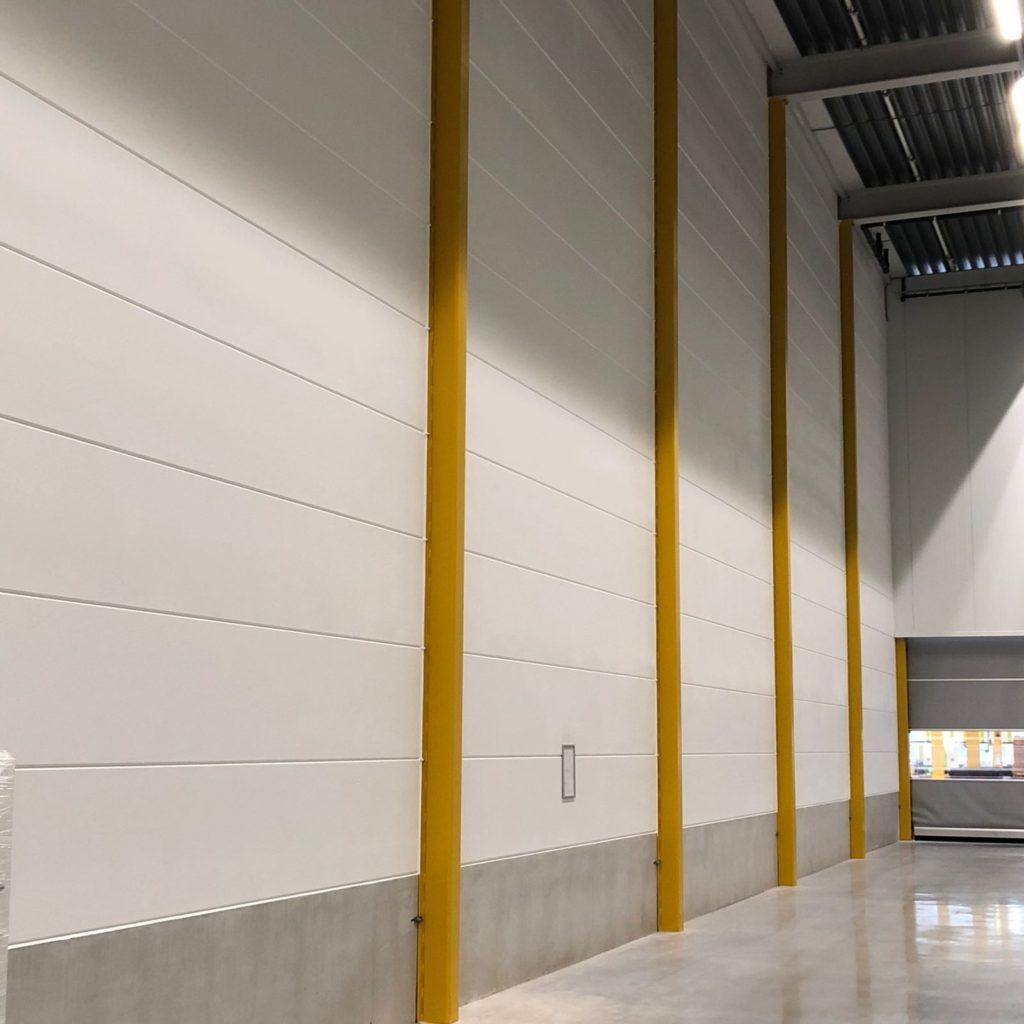 In humid areas or other areas where you want to control the interior climate, a vapor barrier is often applied. Whether it's the roof of a pool building or the walls and ceilings of mushroom cultivation cells, an optimal vapor barrier is desirable. But what is the best solution? A vapor barrier foil or a vapor barrier coating? We list the options for you.
Please note whether applying a vapor barrier is applicable for your project situation. If applied incorrectly, moisture and mold could be enclosed in the construction.
Vapor barrier sealing of seams and corners
When creating a vapor barrier, it is very important to seal all seams and cracks properly. With a vapor barrier foil, it could be difficult to apply the film neatly and ensure that it results in a seamless layer. If gaps appear or the vapor barrier does not fit properly, moisture can still enter the indoor climate. It is also often difficult to apply the vapor barrier foil neatly in the corners. Application of a vapor barrier is easier with a vapor barrier coating such as CorrFill Indoor Coat. This coating can be applied easily and seamlessly to flat walls or ceilings, but also to seams, cracks and corners. This ensures a complete vapor barrier layer.
Adhesion of vapor barrier foil
A vapor barrier film is often glued to the substrate or contains a self-adhesive strip. It can be quite difficult to stick this in such a way that it adheres well everywhere. In addition, glue can dry up and lose its adhesion after a few years. This can create gaps through which moisture can enter. The vapor barrier CorrFill Indoor Coat retains its adhesion for a long time by applying the right primer. Contact us for your project to receive a technical advice on this subject.
Application of vapor barrier coating by Ribbstyle
Treating your rooms with Corrfill Indoor Coat offers you all the advantages. Perfect protection against moisture and condensation, seamless processing and easy application make Corrfill Indoor Coat the ideal product for this application. You can apply and process the product yourself, but Ribbstyle also provides the application of the vapor barrier coating much more often. In this way you are assured of the correct application of the product and you have a guaranteed 5-year warranty on a vapour-tight finish.
Would you like to know whether "Corrfill Indoor Coat" offers the right solution for you? Or have you become curious about the possibilities of our products? Fill out the form below for more information or request a quote right away!
Advantages moisture-resistant coating
Vapor barrier finish
Excellent protection against mechanical load
Thoroughly cleanable
Lasting film thickness and elastic up to 400%
Know more? Contact us!