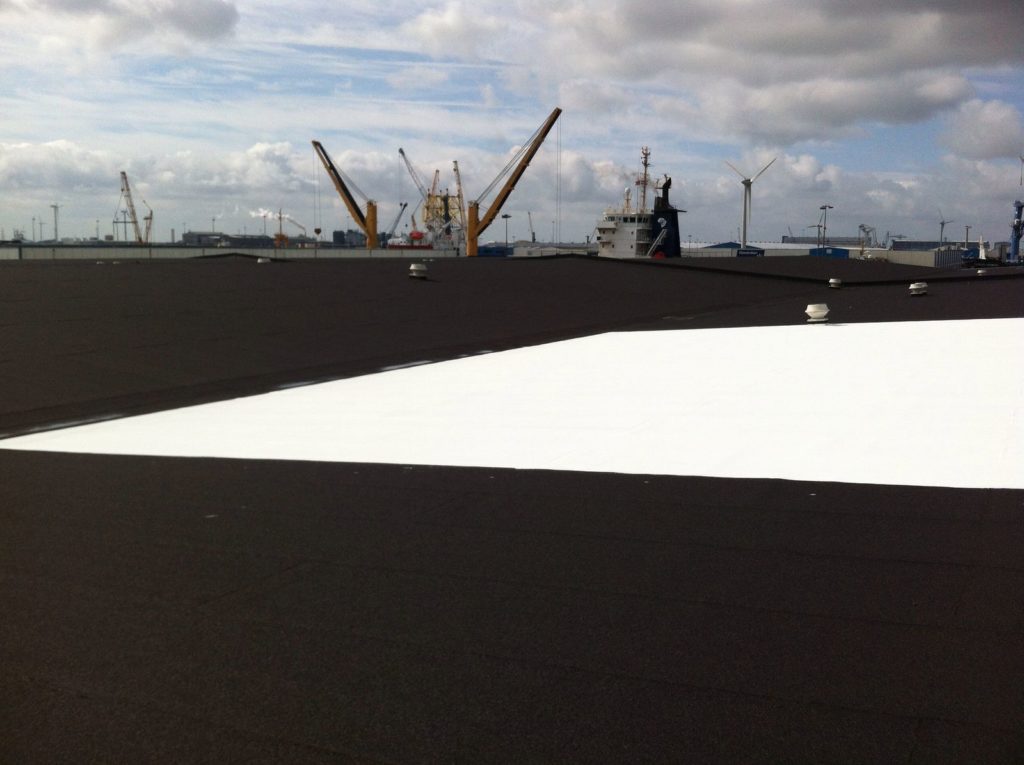 Placing roof protection is often costly. ProFill roof coating by RibbStyle gives your roof a new life. The roof coating protects against aggressive external influences such as heat, rain, snow, UV light, air pollution and algae. In addition, our waterborne systems are less damaging to the environment than most other current systems.
Protective coatings
We use our own patented products called "ProFill" as protective coatings for roofing and roof renovation. The roof coating can be purchased to apply it by yourself but more often Ribbstyle also provides the application of the coatings. This way you are assured of the correct application of the product and you are guaranteed an expert finish.
Do you want to know if Ribbstyle also offers the right solution for your roof? Or are you curious about the possibilities of our roof coating products? Fill in the form on the right for more information or request a quote!
Benefits
Water-sealing
Seamless and permanently elastic
Protects against the growth of algae and moss
Waterborne system
More information? Contact us!