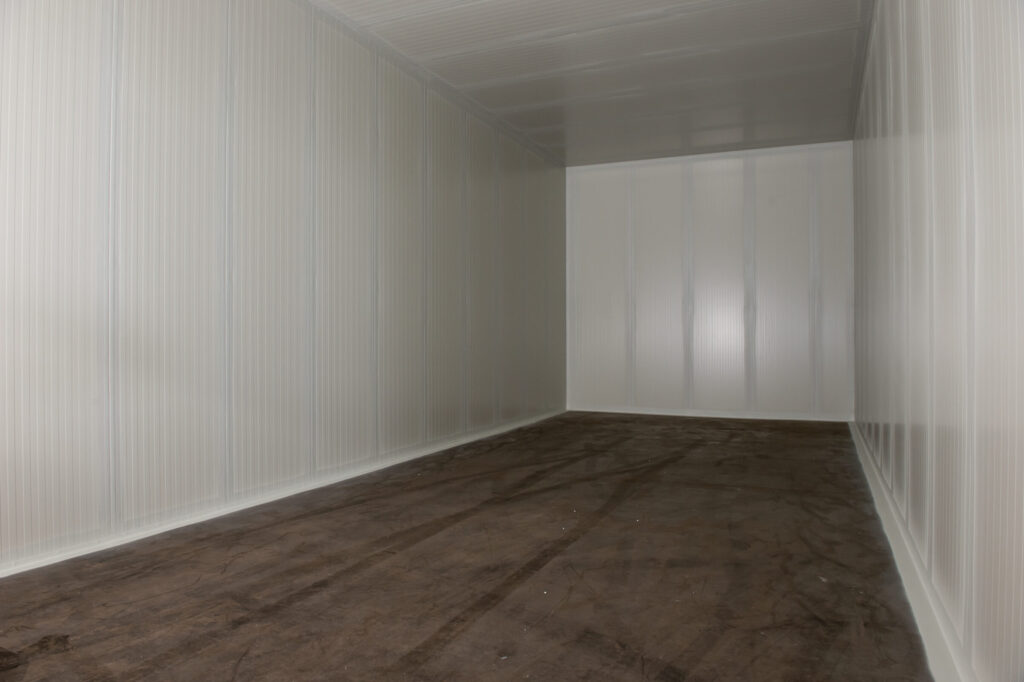 Insects can cause several problems in commodities such as tobacco, rice or cacao. Especially in warehouses or manufacturing companies it can be very difficult to keep these commodities completely clean. Placing your commodities in a room or warehouse that is hermetically sealed can be a way to keep pests out and prevent any damage. Whether it concerns Controlled Atmosphere treatments, where the air inside a room is replaced by CO2 or other treatments, RibbFill Control Coat has been developed specifically to make rooms airtight. A hermetically sealed room contributes to a perfect climate control as there is no loss or entering of air.
Elastic coating for all applications
In comparison to normal sealants, RibbFill Control Coat is developed to manage the movements of panels or constructions due to its elasticity of 400% and will not lose coat thickness or adherence after a few years. It is applicable to rooms that are used for CA-treatments, fumigations or simply the storage of commodities.
Benefits of insect proof coating
Gastight sealing of all connections, passages and seams
No insects passing through
Complete control over in-room atmosphere
Hygienic finishing of walls and ceiling
Gastightness ensures effectiveness of phosphine or CA treatments
A gastight room keeps toxic substances inside and ensures safety
Clean, hygienic and safe: appropriate for usage in the food industry in accordance with the guidelines of HACCP and BRC
Durable and wear-resistant
About RibbFill Control Coat
RibbFill Control Coat is a high-quality, semi-fluid white paste, dispersed in water, that forms a permanent elastic rubber-like layer after drying. It can be applied on almost every surface by using the recommended primer.
You can choose to order our products and apply them yourself, but we can do the application for you as well. In this way, the right application of our products can be guaranteed. We can also test your rooms on leakages.
More information? Contact us!