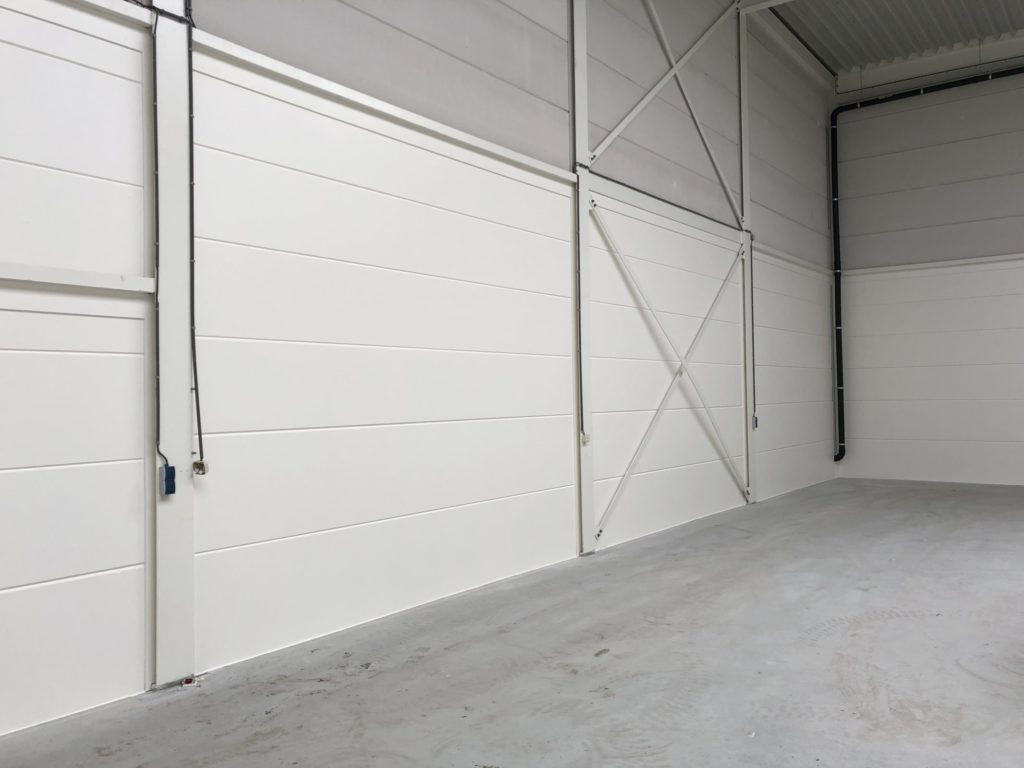 Autoclaved aerated concrete
Building with aerated concrete from Xella means building with a high-quality material that can withstand a fire for hours. It also has an excellent insulating capacity. Aerated concrete is a stone-like product, which means it is porous and can release particles. For companies that have high-quality machines or robots, it is extremely important that no dust or loose particles end up in these machines. This is where RibbStyle comes in.
Adhesion of dirt
Because the aerated concrete elements consist of lightweight, porous material, they are not very resistant to dirt. In companies with high hygiene standards, it is important that no dirt adheres to the walls, but that these can also be cleaned thoroughly, for example with high pressure.
Hygienic coating
By treating the Xella pre-fab aerated concrete elements with our hygienic coating RibbFill Control Coat, the wall has a smooth and clean finish. The coating is a very dense and smooth layer, through which the dirt cannot penter. The aerated concrete is, as it were, packed and can no longer release dust or particles. The wall can then be thoroughly cleaned and even sprayed with high pressure.
Vapor barrier
You can also choose to treat the Xella aerated concrete wall against the influences of moisture. With our vapor barrier coating CorrFill Indoor Coat you ensure that the aerated concrete does not allow moisture or vapor to pass through. This allows you to better control the climate in a specific room. Because the coatings are easy to apply with the right primer on almost all surfaces, no major renovations have to be considered.
Advantages Ribbstyle coating on Xella aerated concrete
Hygienic finish of the aerated concrete through smoothness and desnity of the coating
Protects against the adhesion of dirt
Makes sure that the stony product does not release loose particles or dust
Has no adverse effects on the fire resistance of the Xella wall