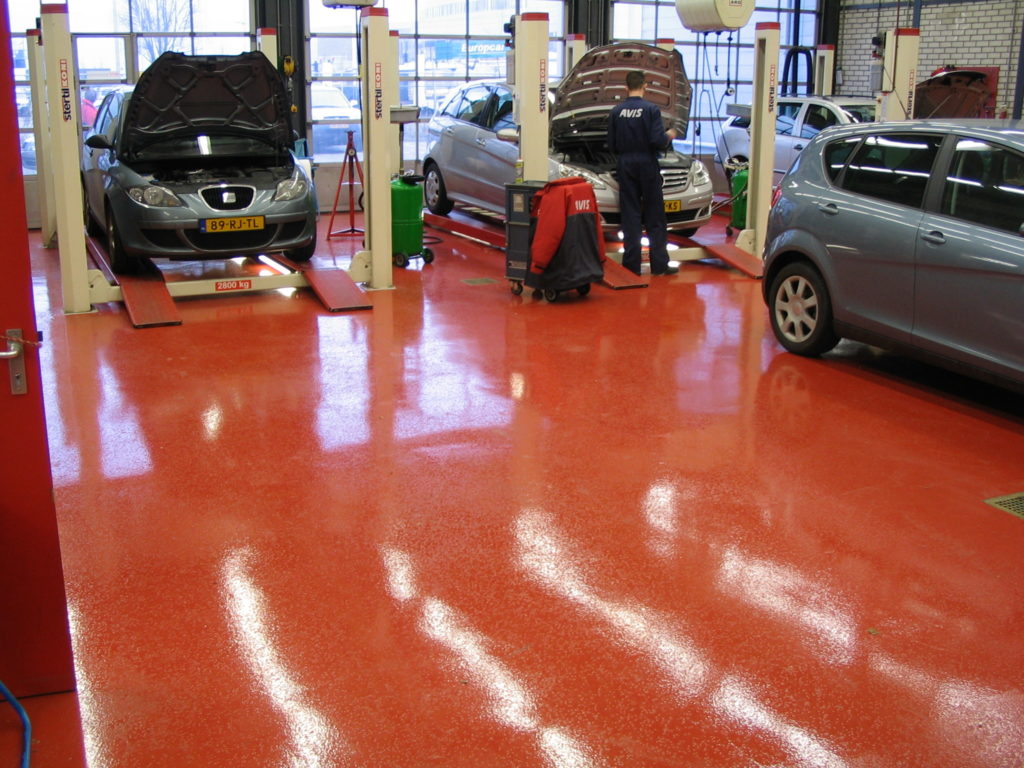 Resistant floor coatings
An important aspect for your garage floor coating is the ability to provide resistance to oil, grease, gasoline and other chemicals. By using our own patented products, called "MarrFill", we create a low maintenance, wear and scratch resistant floor. Ideal for in a garage! View our floor coatings.
The composition of these high-quality coatings is based on a solvent-free, two-component product. This is environmentally friendly and leaves no unpleasant odor after. It can be purchased in order to apply it yourself and process but more often Ribbstyle also provides the coating application. This way you are assured of the correct application of the product and you are guaranteed five-year warranty on the garage floor coating.
Do you want to know if Ribbstyle also offers you the right solution? Or are you curious about the possibilities of our products? Fill in the form on the right for more information or request a quote!
Benefits
Ultra hygienic, durable and chemically resistant system for floors
Fast and smooth finish that resolves issues with floor irregularities and room transitions
Excellent protection against mechanical load and easy to clean
More information? Contact us!