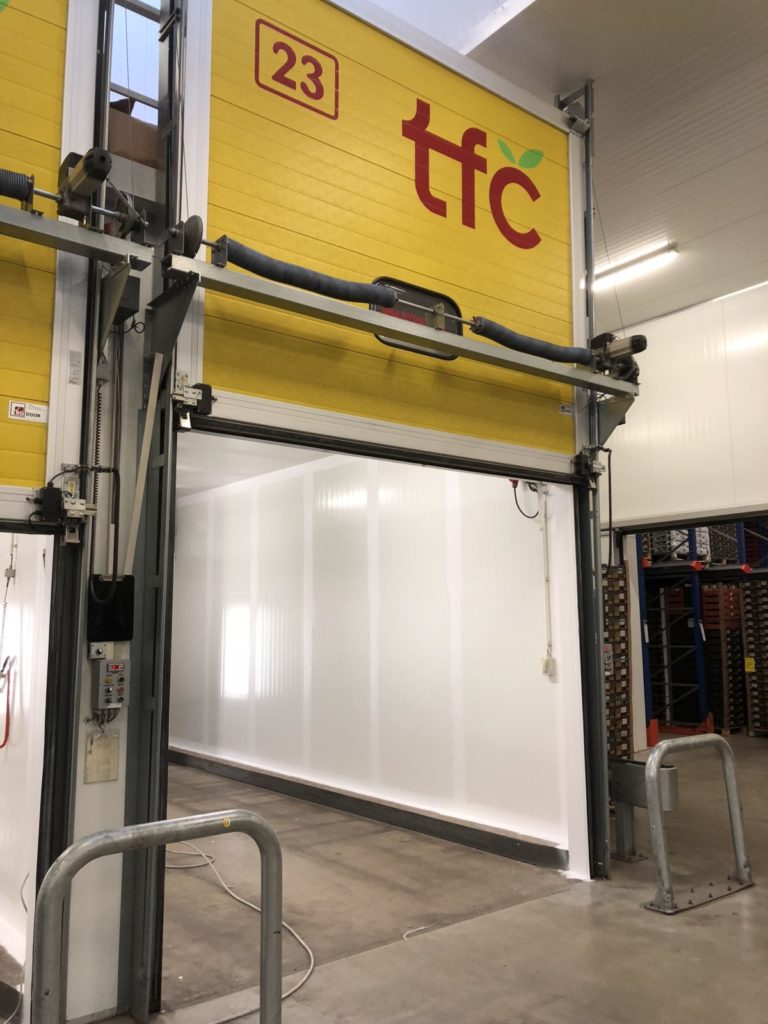 Achieving the right color, taste, quality and structure of tropical fruits is essential during the ripening process. To realize that, a perfect climate control is needed. Without an airtight room it can be difficult to completely control the in-room atmosphere. Ethylene gas can escape through joints, but outside air can enter as well, with another temperature or air composition.
RibbFill Control Coat is the solution to make ripening rooms gastight. The gastight coating covers joints and seams, that are usually filled with dirt and where insects can easily pass through. The water-based coating is hygienic, safe to use, and free from harmful components. It is appropriate for usage in the food industry in accordance with the guidelines of HACCP and BRC.
Flexible and powerful
RibbFill Control Coat manages the movements of panels or constructions due to its elasticity of 400% and maintains this in the long term.
Benefits of using coating for ripening rooms
Ethylene gas doesn't slip through joints or seams during the ripening process
Ethylene gas doesn't enter spaces in which the fruit should not ripen
Equal coloring of fruit
Optimal control over temperature and in-room atmosphere
Clean, hygienic and safe
Durable and wear-resistant
How to apply our airtight coating
RibbFill Control Coat should be supported by using a primer, fleece or topcoat. By using the recommended primer, RibbFill Control Coat can be applied to almost every surface. A fleece gives structure to the coating and a topcoat can provide an anti-bacterial or smooth finish.
Besides offering a long-term gastight solution for your ripening rooms, we can also test your ripening rooms on leakages and we can offer you the service of application, to guarantee the right application of our products.
More information? Contact us!